Strategy games have always intrigued the minds of gamers with their intricate gameplay mechanics and rich historical settings. In this article, we will delve into the gameplay and history of five popular strategy games: Rise of Kingdoms, Forge of Empires, Stronghold Kingdoms, Romans: Age of Caesar, and Rise of Cultures These games have garnered a significant following because of their immersive experiences and engaging gameplay.
Let's embark on a journey through time and strategy as we explore the fascinating aspects of each game.
Rise of Kingdoms: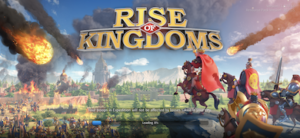 Rise of Kingdoms gives players an opportunity to establish and develop their own civilization, leading it through different ages and epic battles. The game incorporates real-time strategy elements and has a deep historical backdrop. Players can choose from a variety of civilizations, each with unique strengths and attributes. Rise of Kingdoms focuses on building cities, training armies, forming alliances, and engaging in intense battles against other players. Its historical accuracy and attention to detail in recreating famous historical figures and events enhance the gameplay even more. The game encourages both cooperation and competition, making it a thrilling experience for strategy enthusiasts. 

Forge of Empires: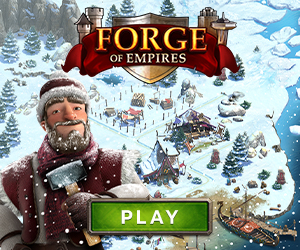 Forge of Empires takes players on a journey from the Stone Age to the modern era, enabling them to build and expand their own city. The game is played through a turn-based strategy system where players make decisions and engage in tactical battles. As the leader of a civilization, players must manage resources, research technologies, and establish diplomatic relations with other players. Forge of Empires puts a strong emphasis on city development and gives the player the ability to construct unique structures representing different historical eras. The game's beautiful artwork and immersive soundtrack enhance the overall experience, making it worth exploring for fans of historical strategy games.

Stronghold Kingdoms: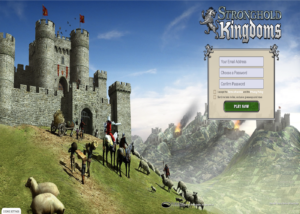 Stronghold Kingdoms is a multiplayer online strategy game set in a medieval world. Players assume the role of a lord, work to build and expand their own castle, and compete with other players for dominance. The game combines elements of city-building, resource management, diplomacy, and warfare. Players can engage in political alliances, participate in sieges and skirmishes, and even establish their own economy. Stronghold Kingdoms provides a realistic portrayal of medieval life, with attention to historical accuracy in its architecture, events, and characters. The game's depth and complexity make it a rewarding experience for players seeking a challenging and immersive strategy game.

Romans: Age of Caesar: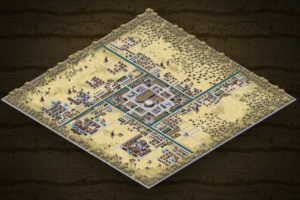 Romans: Age of Caesar takes players back to ancient Rome, allowing them to build and manage their own city during the height of the Roman Empire. The game focuses on resource management, city planning, and strategic decision-making. Players can construct various buildings, recruit armies, and engage in battles against rival factions. Romans: Age of Caesar provides an authentic representation of Roman culture, society, and many historical events. The open beta release of the game on PC offers players the chance to immerse themselves in the grandeur and challenges of ancient Rome. With its attention to historical detail and compelling gameplay, Romans: Age of Caesar promises an engaging strategy experience.
Rise of Cultures: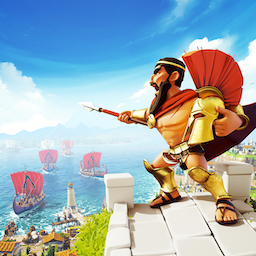 Rise of Cultures is a browser-based strategy game that immerses players in a rich tapestry of human history. The game offers a blend of city-building, resource management, and diplomacy, allowing players to construct and develop their own civilization from the Stone Age to the modern era. In Rise of Cultures, players must make strategic decisions, research technologies, and expand their cities to thrive in a dynamic and ever-changing world. The game's historical accuracy is a standout feature, as it accurately portrays different cultures, civilizations, architectural styles, and historical events. Whether players are forging alliances, engaging in trade, or waging war, Rise of Cultures provides a deep and immersive gameplay experience that allows players to shape the course of their history. With its engaging gameplay mechanics and attention to historical detail, Rise of Cultures gives strategy enthusiasts a fun journey through time.

Conclusion:
Rise of Kingdoms, Forge of Empires, Stronghold Kingdoms, Romans: Age of Caesar, and Rise of Cultures stand out as captivating strategy games that offer players a unique blend of historical accuracy and immersive gameplay. Whether it's building and expanding civilizations, managing resources, engaging in strategic battles, or experiencing historical events, these games provide an exciting journey through time. Each game caters to different preferences, from real-time strategy to turn-based gameplay, and offers a distinct approach to the strategy genre. Regardless of the game you choose, these titles provide an opportunity to exercise your strategic prowess and indulge in historical settings that will transport you to different epochs.