Are you ready to embark on an epic journey into a realm where the power of dragons reigns supreme? Welcome to "Call of Dragons" by Farlight Games, the ultimate mobile gaming experience that will transport you to a world of mythical creatures, breathtaking landscapes, and awe-inspiring adventures.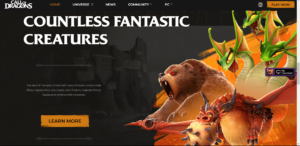 Explore a World of Wonder:
Step into the enchanting realm of "Call of Dragons" and be prepared to be amazed. With stunning 3D graphics, this game takes you on a journey through a richly detailed fantasy world, brimming with lush forests, mysterious caves, and towering castles. Every corner of the world is an invitation to explore, uncover secrets, and fulfill your destiny as a Dragon Master.
Collect and Command Dragons:
Dragons are not mere creatures in this world; they are your companions and allies. Collect and nurture a wide variety of dragon breeds, each with its own unique abilities and personalities. Train your dragons, form bonds with them, and then lead them into thrilling battles against formidable foes.
Battle and Strategy:
Call of Dragons offers intense, strategic battles that will put your skills to the test. Build your own teams of dragons, customize their abilities, and engage in real-time battles against other players from around the globe. Can you create the ultimate dragon squad and rise to the top of the leaderboard?
Unravel the Epic Story:
Immerse yourself in a gripping storyline filled with fascinating characters and plot twists that will keep you on the edge of your seat. As you progress, uncover the secrets of the world, the origins of dragons, and the destiny that awaits you.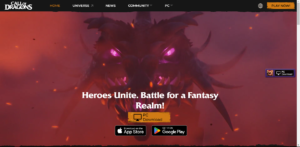 Quests and Challenges:
Call of Dragons is not just about battles. Embark on thrilling quests, solve challenging puzzles, and participate in special events to earn valuable rewards and enhance your dragon collection. Your strategic choices will determine your success.
Rise to Become the Dragon Master:
Compete against players worldwide, rise through the ranks, and prove your skills as the ultimate Dragon Master. Earn respect, rewards, and recognition as you showcase your mastery of dragons and strategy.
Join the Adventure Today:
Don't miss the chance to embark on an unforgettable adventure in Call of Dragons. Farlight Games has poured their heart and soul into creating a visually stunning, action-packed, and immersive gaming experience that will keep you hooked for hours.